About Lindsay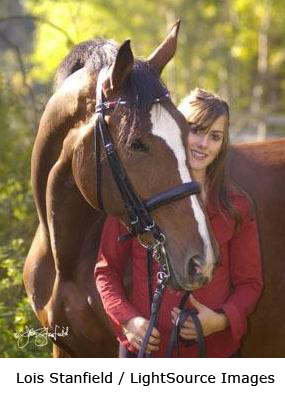 Lindsay is the trainer and manager of Pferde Farm, located in Ham Lake, MN. She has been involved in dressage since 7 years of age. Lindsay's enormous talent had its early development in her first decade of dressage involvement when she became a barn rat at a local stable. There she was able to ride many different horses of different breeds, types, and levels.
Lindsay and her current show horse, Rannoch, or Mac -as she is affectionately known- have progressed through the levels from Training to Grand Prix. She describes Mac as her "once in a lifetime" partner.
Lindsay and Mac have won numerous championship honors. She was the highest scoring JR/YR in the United States at 3rd level in 2002. Lindsay has received qualifying scores for two NAYRC Championships. Due to separate circumstances, they were unable to compete. In March of 2007, Lindsay made the spur of the moment decision to try to qualify for the National Brentina Cup Championships. Lindsay and Mac competed in April and May and were awarded their qualifying scores. In June, Lindsay received an invitation from the United States Equestrian Federation to compete in the Festival of Champions. Within two weeks, she and her grandmother were on their way to New Jersey, pulling Mac in the trailer behind. It was a wonderful experience to have made it and it was wonderful to compete.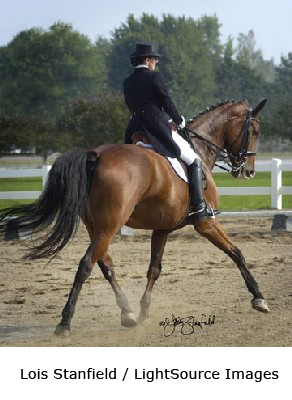 Lindsay earned her USDF Bronze Medal in 2002 and her USDF Silver Medal in 2004. In 2005, Lindsay and Mac won the Region 4 Championship title at Prix St. George and Reserve Champion title at Intermediare I. In addition to competing to a 9th place finish in the Brentina Cup Championships in 2007, Lindsay also won the titles of Region 4 champion and CSDEA champion at Intermediare II. Lindsay and Mac competed at Grand Prix for the first time in 2008 - and earned their USDF Gold Medal, as well as became both the Region 4 and Midwest Grand Prix Open champions!
In the course of her dressage career, Lindsay has had the honor and privilage of training with many highly esteemed dressage trainers including George Williams, Michelle Gibson, Gunnar Ostergaard, and Hokan Thorn. However, the instructor who has had the greatest impact on Lindsay's dressage career is Conrad Schumacher, with whom she now trains.
Lindsay also operates a small breeding business. 2008 mare Pavlova was both site high point champion at her foal and mare inspections and easily earned her self Premium status. In 2012, Pavlova has the 2nd highest score in the nation for the Oldenburg N.A. Her full brother, 2010 gelding Regallo was also premium foal and site champion of his inspection year.
Lindsay lives with her husband Ben, their daughter Ava and dogs Taz and Audi (Great Dane) in Nowthen MN.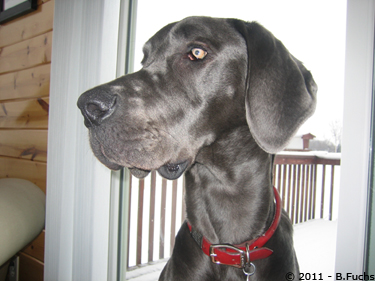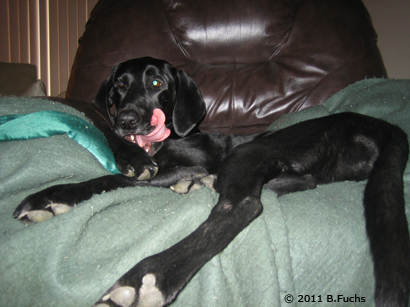 Lindsay's dear friend Kito will always be remembered in our hearts.