Training Program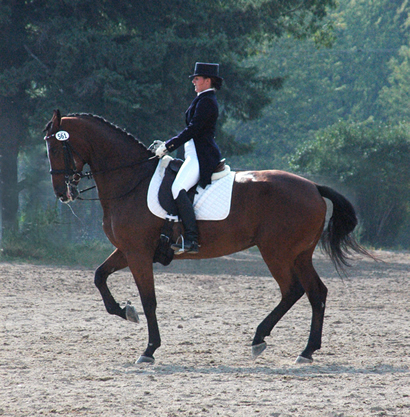 The training programs offered at Pferde Farm are comprehensive and designed for the success of both horse and rider. Because Pferde Farm is dedicated to developing partnerships between horse and rider, all boarded horses must be in a monthly training program. These training programs consist of 12 to 20 training sessions per month and can include training, lessons, or both.
While training, Lindsay is guided by the German training scale to develop rhythm, suppleness, contact, impulsion, straightness, and collection. She prides herself in getting to know each horse and tailoring training plans appropriately. Each horse is given the time needed for optimum success; Lindsay does not believe in cutting corners.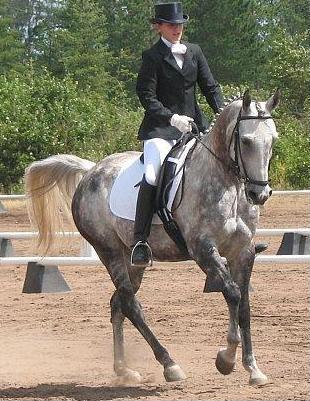 All lessons are private 45 minute sessions (on your horse or ours) that focus on developing correct dressage principles. Lindsay strives to instruct and support students in a way that helps them achieve harmony with their horses. Special emphasis is put on developing rider's seats and aids to encourage effective communication.
Under Lindsay's coaching, many of her students successfully compete in recognized dressage competitions and regional championships. Many of her students have also earned CSDEA year end awards. Lindsay encourages students to show and will also show in-training horses for their owners. Lindsay has successfully ridden clients' horses to many high scores, first places, and regional championships. The Pferde Farm family is a wonderful and supportive group, and showing is always a fun, enjoyable experience with an encouraging atmosphere.